CYBER INTELLIGENCE NEWS
We are adopting ourselves for 5G … you too?
The next generation of mobile communication technologies is beginning to take shape. The last release (15, 3GPP) have completed the first full set of 5G Standards and more and more network operators announce trials and rollout plans for the first commercial 5G deployments … but … what does 5G Standard mean for LEA´s?
One is clear, the LI in the new 5G network will be altogether different than past mobile wireless operations!
Many reasons but here are just three:
Architecture Changes: MIMO/millimetre radio interfaces, virtualized core infrastructure (NFV, SDN, etc.), cloud-based edge computing and more requires a new look at communications interception.
Traffic Volume: Target intercept traffic bursting to 5Gbps and billions of expected devices (IoT) will presenting demands on monitoring facilities never before experienced.
Privacy Driven 5G Architecture: The 5G standards are heavily influence by privacy driven specification organizations like the IETF and the new, non-traditional network equipment vendors having strong anti-government surveillance views will introduce new levels of 5G encryption making many traditional LI tools such as IMSI Catchers obsolete.
We made the first step…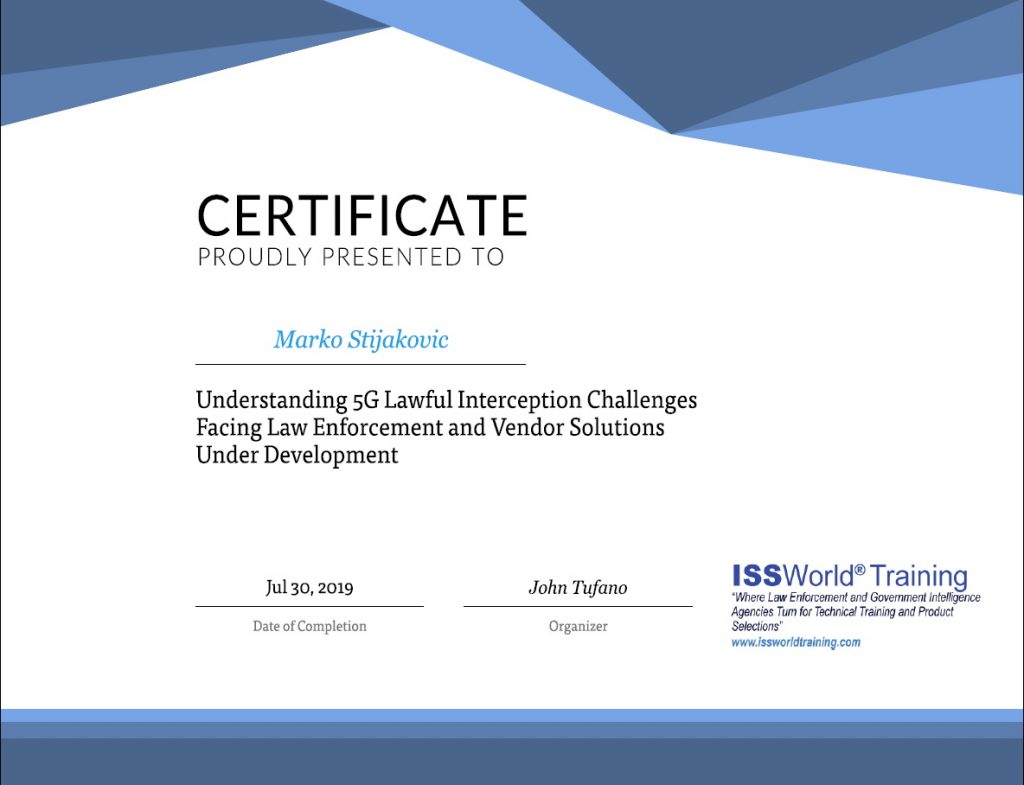 Do you want to adopt yourselve too?  -> Contact us and ask for further details !

---
WIRELESS COMMUNICATIONS NEWS
Deploying Smart Business Communication in fight against Covid-19
Ready to Go Solution for Crisis Management
Downloadable App for Smartphone/Tablet
Countrywide deployment in few days (!)
Push-to-Talk over Cellular Networks
Command & Control : Managemant and control of joint missions
More Details on: www.smartbusinesscom.eu
Or contact us and ask for further details via CONTACT form :
IMPORTANT NOTICE
Please note that we only deliver to dedicated authorities, security agencies and services, authorized organizations and companies.
For further information please contact us directly, either by phone on +43 1 4819001 or with a short contact mail – We will call you back!