What we do…
simply expained …
"S3 provides strategic consulting services in the field of CYBER SOC Centres  – CYBER Defence- and CYBER Intelligence to governments and governmental organisations in the EMEA region. We are a team of cyber experts with international experience and trustful, strategic relationships to most leading cyber technology companies. We provide a variety of CYBER and other SECURITY services to our clients in the EMEA region."
Our Business Areas
… from CONCEPT to DEPLOYMENT – we sell a product … but deliver a system!
COMMAND CONTROL – CYBER DEFENCE – CYBER INTELLIGENCE
…your prooven partner for STRATEGY development, PLANING and product selection, SYSTEM integration & TRANSFER of TECHNOLOGY and technical SUPPORT!
Our Services
Strategic Consulting         Professional Services          Training & Certification
STRATEGIC CONSULTING  – PROFESSIONAL SERVICES – TRAINING & CERTIFICATION
.. all in one SERVICES and STRATEGIC relationchip with technology partners in the CYBER Arena!
Our Philosophy
Our V-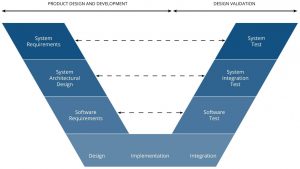 Model is the base for all our consulting & professional services – and a graphical representation of our "system-development-cycle". We use it to produce comprehensive development of customerspecific "lifecycle- " and our "project-management models".
V-MODEL SYSTEM & SW DESIGN – SYSTEM INTEGRATION – TEST PROCEDURES (FAT/SAT).
Comprehensive Security Services based on prooven Engineering & Test methodologies!
Interested? – Ask for your tailored solution-proposal!
Questions? -> Contact us – and ask for further Details!